Welcome to Jeanne's Bags! I am in love with fabric. There are so many interesting designs today. I am a quilter who also designs and creates purses. My purses are unique and no two are made from the same fabric.  They are quilted depending on the fabric design, not the typical cross-hatch so common today. My purse philosophy is to create a functional work of art, not your typical department store purse. You will not see your purse with someone else when you're walking down the street!  My purses are made of 100% high quality cotton fabric.  My passion is to match someone's purse needs with fabric and design. Therefore, I really prefer to do custom work.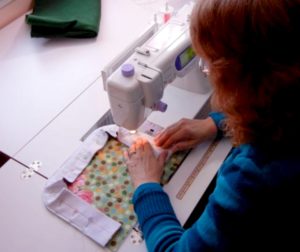 My name is Jeanne Nivard and I live in Queensbury, New York. My background is in both art and quilting. I grew up sewing with a professional dressmaker – my mother – and an awesome professional chef – my father – who I'm always calling for cooking advice. We are an artsy family.
I make my purses in my smoke-free home. I do have a few cats that keep me company once in a while. I have TONS more fabric at home so if you don't see what you are looking for, please contact me! If you live in the Albany, New York area you may come pick out your fabric in person if you like!  I am also offering gift certificates in whatever amount you choose and can purchase directly from my website using Paypal. Your 'giftee' can contact me whenever she wants to discuss the design of her one-of-a-kind purse!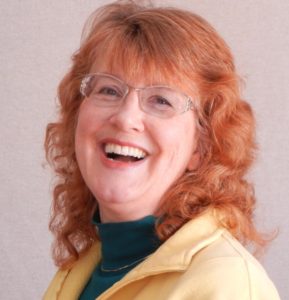 Ready-made purses can be purchased through my website by contacting me.  See them under the Shop menu.  Or you can also check out my shop on Etsy where you can purchase already made purses.   If you live in the Queensbury/Glens Falls area of NY, there are already-made purses for sale at the LARAC gift shop, Glens Falls, NY; at Kris Gregson Moss and Friends in The Shirt Factory, Glens Falls, NY (only on Open House dates); and Starla's Gift Shoppe at Suttons Marketplace, Queensbury, NY.
Jeanne's Bags can also be found at the Adirondack Folk School in Lake Luzerne, NY from June to October.  This is such a cool place! Artisans from the Adirondacks teach their skills, like blacksmithing, weaving, rustic woodworking, etc and offer their creations for sale in the Gift Shop. Other artisans from the Adirondack area also provide their work for sale – like me! Go check it out, the town is very nice too!
Jeanne's Bags has opened a NEW online shop! It is on Handmade at Amazon.com. Yes, it's THE Amazon. A new section is being developed for only handmade items. It is not fully complete, but my purses, coasters and trivets are available there now. Check it out and let me know what you think!
A NEW Jeanne's Bags adventure – making patterns for sale of some of my original purse designs!  I am just getting started so there are only nine available so far – Diana, Julia, Karin, Emma, Veronica, Serena, Audrey, Brook and Luna – all very popular styles for me. They are available through several venues in either hard copy or downloadable epattern:  through me via this website as a hard copy or emailed PDF, at Kris Gregson Moss and Friends  (only on Open House dates) and Adirondack Quilts as a hard copy, at QuiltWoman.com as both a hard copy or epattern and at PatternSpot.com and Craftsy.com as an epattern.  I will keep you informed as venues are added.
I also make purses for weddings – the attendants, bride, mother-of-the-bride, maid of honor.  Typically, these are made of silk or satin and match the gowns involved.  Contact me for more information if you are interested.
Fabric and style choices change periodically, so be sure to visit here often.  Keep informed with new styles, fabrics and sales by signing up for my newsletter using the "envelope" button on the top right side of this page. Thanks for coming! Like me on Facebook for the latest news on Jeanne's Bags!